Featured RVs

2017 Little Guy Tag Max XL

T@G XL MAX Includes Basic Plus AC, 19" TV Entertainment Center, T@G Style 12v Cooler/Freezer, 13" Spare.
$14,695.00
$13,725.00
View Details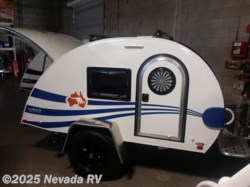 2017 Little Guy Tag Basic XL Outback Edition

2017 T@G XL Outback White w/Royal Blue Basic, Front Window, External Shower, Outback Pkg: Diamond Plate Front Platform, LP&Battery Tub, Pitched Axle w/Electric Brakes, 15" Alloy Wheels and Knobby... More
$14,770.00
$14,202.00
View Details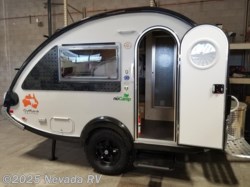 2018 NuCamp T@B Outback S Model


2018 T@B Model S Outback Edition Sink, 2 Burner Stove, 3 Way Fridge, 3 Speed Fantastic Fan, 19" Entertainment Pkg, AC/Alde System, Front Window Outback Pkg. Side Portal Window, Baggage Door, 
$23,586.00
View Details
Welcome to Nevada RV

New and Used Little Guy Trailers For Sale in Las Vegas, Nevada

We are located in fabulous Las Vegas, Nevada and is the state's only Little Guy and T@B dealer. Whether you have been researching teardrop trailers for months or just saw one for the first time on your way home today, we would like to talk to you about the best selling Teardrop trailers on the market: Little Guy and T@B. Coming to Las Vegas for fun and want to go home with a trailer? Give us a chance to introduce you to their personality and usefulness. We never charge add-ons like dealer prep fees or title fees.

Nevada RV has partnered with Bank of the West to offer financing on all of our new T@B and Little Guy trailers. Please call or email for details!
Find Your Next RV